Giving Back
If I can stop one heart from breaking, I shall not live in vain.
- Emily Dickinson
It is my honor to share my photography services with these incredibly amazing organizations.
If you can benefit from their services, please don't hesitate to reach out. If you can give, please do so.
BowTie Kids
A newly founded non-profit. Bow Tie Kids aims to foster the well-being of children ages 2-18 who suffer chronic pain. We are dedicated to providing a safe, supportive and uplifting environment that engages not just the children, but the entire family to create therapeutic healing for the mind, body and spirit. In short, we provide compassion, courage and kindness to kids living with chronic pain. It is my pleasure to serve on the Board of this amazing organization and work in the Programs and Services division. For more information, visit http://bowtiekids.org/.
The Greater Fort Lauderdale Chamber of Commerce
The Chamber may seem out of place in the Giving Back section along with all these non-profits, but, I must say, it's one of my favorite places to give back. The Chamber's mission is to inspire prosperity within the business community. However, and perhaps without even realizing it, the Chamber has inspired so much more than that! It is my honor and privilege to serve on the Board of the Women's Council within the Chamber whose mission it is impact the economic community and to empower and champion for women. I am the Chair of the Community Outreach Committee and over the last year we have put on two Power to the Girls Conferences at PACE Center for Girls, a day of pampering and portraiture for the families in residence at Women in Distress Broward, various drives for school supplies for children and bare necessities for some of our community's most fragile citizens. Our flagship event, the Excuse Me, That's My Seat conference which takes place on International Women's Day was an inspiring success in 2018 and the program and experience slated for 2019 is going to be ground-breaking. Not only are we building relationships and growing businesses as a Chamber should, but we are impacting the women and children in our community in new and profound ways. We are spreading the mission of non-profits through awareness and making a difference with every act. I am proud to say that I have been named the 2018 Small Business Person of the Year at the Chamber - an honor that blew me away! For more information on the Women's Council click here
Children's Diagnostic & Treatment Center
Children's Diagnostic and Treatment Center right here in Ft. Lauderdale. It is a medical facility supporting local children's healthcare by providing extensive developmental follow-up, medical care, dental care, comprehensive case management, clinical trials, and early intervention services to over 11,000 medically fragile infants, children, adolescents and women with disabilities and chronic illnesses in Broward County. CDTC is but a sum of its parts and their parts are hands down some of the most dedicated humans I have ever seen – you can tell by their longevity with CDTC and the passion with which they serve the families and their community. Watch their website and Facebook page for the latest events – they always have something exciting in the works.
Elite Foundation
Elite Foundation combats Human Exploitation in all its ugly forms. Human exploitation has many faces, from the victims of sex trafficking within escort services to labor trafficking of farmworkers, they way humans are exploited differs greatly. Each type has unique strategies for recruitment and controlling victims and concealing crime. Elite Foundation is a victim-focused, non-profit organization committed to serving the needs of the voiceless victims in our community, juvenile dependency system and vulnerable men and women worldwide by affording access to its certified Pathway to Freedom: Educate, Empower, Evolve. I volunteer my time and services as a Board Member and Warrior of Hope for Elite.
Nicklaus Children's Hospital VACC Camp
The Miami Children's Hospital VACC Camp program was the first of its kind in the nation, if not worldwide. Dr. Moises Simpser founded the camp and for the past 28 years has led a FREE week-long overnight camp for ventilation assisted children and their families. Campers and their families come from around the world to participate in this sleep-away camp that provides these children with opportunities they might not have at home – like a trip to South Beach, a day at the pool, a luau, all the fun and adventure that comes with camping, and the opportunity to socialize with similarly situated families. The camp is run entirely by teenage volunteers as well as volunteer nurses, paramedics and doctors. The compassion is palpable and the cheers of joy contagious.
PACE Center For Girls Broward
I love PACE! For the past few years I have had the pleasure of taking the Senior portraits for the graduating girls. Its such a special accomplishment and it is my honor to be a part of the memory! I've also been fortunate to put on the Power to the Girl Conference for PACE via my affiliation and leadership in the Women's Council for the Greater Fort Lauderdale Chamber of Commerce. PACE is an amazing place!
PACE is nationally recognized as one of the most effective programs for helping at-risk girls realize brighter and more productive futures. With 20 non-residential centers throughout Florida, PACE Center for Girls provides a safe environment where middle and high school aged girls can thrive. To date, the organization has changed the lives of more than 40,000 girls across the state since 1985. In addition to the day program, which pairs academics and social services, PACE offers the Reach program for those who don't attend daily classes at the center. PACE Reach provides critical mental health services to girls in need, beyond the walls of PACE Centers. This is done in partnership with schools, the court system and community-based organizations. For more information, visit www.pacecenter.org.
Tomorrow's Rainbow
Tomorrow's Rainbow is a non-profit organization dedicated to assisting children as they grieve the loss of a parent or caregiver. Using equine assisted support at their intimate Coconut Creek, Florida ranch, Founder Abby Mosher and Program Director Marla Berger, along with volunteers of all ages, give the children and their families practical tools in a safe and nurturing environment through peer-supported groups. Dedicated to spreading these techniques where needed most, Tomorrow's Rainbow hosts various workshops and seminars throughout the year and upon request. Their work is invaluable and a cause close to my heart; so much so, that I just HAD to join them and I am a Program Facilitator working directly with the children. They always need more volunteers, so please reach out.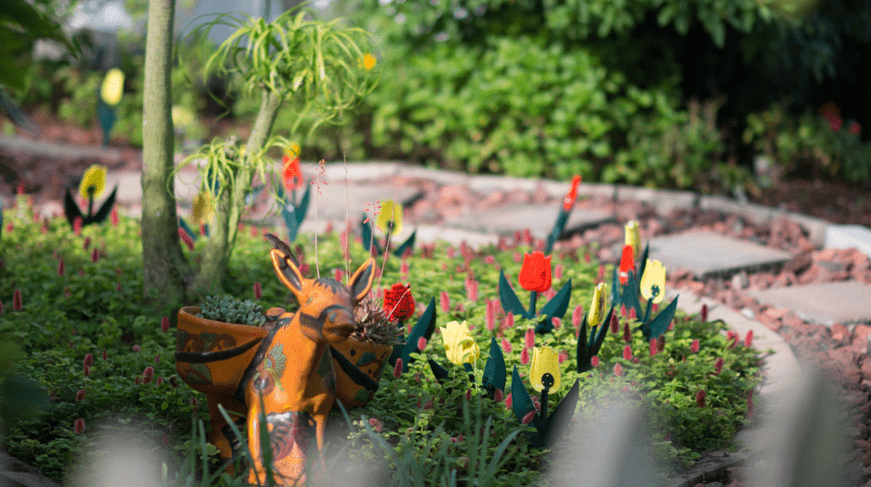 If I can stop one heart from breaking, I shall not live in vain; If I can ease one life of the aching, Or cool one pain; Or help one fainting robin unto his nest again, I shall not live in vain.